Update: Loyalty Lobby reports that Alaska has now posted notice of increased top-end prices for awards on Alaska metal as well.  The increases affect flights that are longer than 1400 miles and will be 17%-37%, depending on length.  The top end of redemptions for flights longer than 2100 miles will be 95,000 Alaska miles (up from 70-80,000).  Alaska had previousely mentioned that members would be given 90 days notice of any award change.  They are violating that here, posting it for March 1st, the same day the AA changes take effect.
Alaska Airlines announced the this week that, starting March 1st, dynamic pricing will apply for award travel on American Airlines.  There aren't any additional details that Alaska has revealed and the note on the website makes it sound as though it's limited to flights within the US and Canada.  There has been wide-spread speculation that Alaska will devalue it's traditionally generous award chart now that it's joining One World.  Is this the beginning of the end of Mileage Plan or much ado about nothing?
American Dynamism
Alaska Mileage Plan has been one of my favorite airline programs for years.  A combination of free stopovers on one-way tickets and incredible redemption rates (on many partners) combined with the ability to accrue based on actual miles flown as opposed to spend makes them on of the more valuable currencies out there.  But since joining One World, there is almost universal apprehension that a devaluation shoe is about to drop…right on top of Mileage Plan.
Over the weekend, the following note appeared on Alaska's website under the award charts for domestic travel:
There are no further details beyond what's posted and it doesn't say that the award charts are going away, simply that they can vary based on demand (which already happens with Aer Lingus, Iberia and Qatar).
Lucky at One Mile at a Time makes some very good points about why this might actually be a good change:
Alaska might now have access to additional levels of AA award space moving forward as opposed to just saver awards.
It's possible that Alaska could have access to AA "Web Special" awards, where awards are cheaper than the regular saver award prices.
Alaska already has this "dynamic" award pricing on partners like Aer Lingus and Qatar. Alaska has a regular published award chart for when a partner airline has saver award availability and then much higher pricing for other flights that don't have available saver awards.
These all could be true and be part of erasing some of the disparity between redemption rates across AA and Alaska.  How Alaska has handled recent partner additions gives me pause, however.
From Best to Worst
Alaska has historically had a non-traditonal award chart where each partner has invidividually negotiated redemption rates.  Once Alaska joined One World, there were questions over how new OW partners would be integrated.  Would they continue to have generous redemption rates like current OW partners Cathay Pacific, JAL and Qantas?  Or would they devalue everything for a unified One World chart more in line with their partners?  So far it's been the worst of both worlds.
Alaska added both Royal Air Maroc and Royal Jordanian within the last two months.  Both airlines have quirky products and some interesting routes that are fun to explore, as well as good transatlantic availability.  So, great additions to the program, right?  Not so fast. Here's the award chart for Africa (including Morocco):
In a word, these are putrid.  Pricing is far cheaper on AAdvantage where you can redeem 75,000 AAdvantage miles for one-way business class between the United States and Africa, 25k better than Mileage Plan.  And if you think those are bad, look at Europe:
These prices are almost beyond belief. 100,000 miles for a one-way business class ticket from JFK to Casablanca when AA charges 57,500? And if you want to use the free stopover and then take a short flight to Europe, it's 120,000 miles one-way!?  Again, the same flight using AA miles would be 57,500 without the stopover.  There's no getting around the fact that these are effectively non-starters and they'd be laughably bad if they weren't actually published on a commercial website.
As to the hope that dynamic AA pricing might lead to less expensive or more useful availability, let's take a look at two recent partners that they've rolled out dynamic pricing with.  First, Qatar Airways:
Is 42.5k for economy or 85k for business particularly good?  Not really, but it's not out of step with other OW programs.  But, once saver goes away: 130k. For economy. Non-saver business goes up to 200k one-way.  All dynamic pricing gives us is access to awards at a 250-300% premium.  How about Aer Lingus?
Sorry if I just made you spit out your coffee.  While the economy non-saver pricing is "just" double the saver, take a look at those business prices.  280K one-way from the US to Europe. Even worse, in my experience, approximately 90% of all business availability on Aer Lingus is at the "non-saver" rate.  Available all the time, but you're gonna pay for it.
Quick Thoughts
Before going further, let me say that I am an Alaska Airlines fanboy.  I've flown them for years.  Their customer service is exceptional, the companion fare is one of the great unsung heroes of points and miles and we've been able to fly premium cabin Cathay and JAL numerous times at great redemption rates.
I have a significant stash of Alaska miles and I'd love to be able to get on board with Lucky and say that AA going to dynamic pricing could be a good thing.  But since joining One World, Alaska has given us no reason to be hopeful.  Their new partner award pricing has been a complete trainwreck and it's hard to believe the AA change won't follow suit. Like the proverbial frog in the pot of water, we might already be in the midst of the devaluation before we realize that the water's getting mighty warm.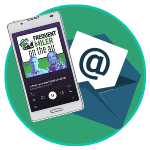 Want to learn more about miles and points?
Subscribe to email updates
 or check out 
our podcast
 on your favorite podcast platform.