I've flown Alaska Airlines almost exclusively for domestic travel for several years, consistently impressed by the value to be had in its frequent flyer program.  When the airline joined the One World Alliance earlier this year, I was among those who was cautiously excited but also a little leery about what the effect would be on Mileage Plan.
Since then we've seen Alaska add awards on Royal Air Maroc, Royal Jordanian, Iberia, and Qatar. These could have been exciting additions indeed, but the redemption rates were so extraordinarily bad that the folks predicting doom and gloom for Mileage Plan seemed almost optimistic.  Alaska even devalued its own premium awards.  Just when I thought it couldn't get worse, Alaska has announced Malaysia Airlines as its newest redemption partner…and even the previous dismal rollouts couldn't prepare me for how gross this one would be.
Mileage Plan and Malaysia Airlines
Malaysia Airlines has a relatively compact route network that consists primarily of flights within Asia but also has a few routes to Europe, the Middle East and Australia/New Zealand from its hub in Kuala Lumpur.  Their "first-classish" Business Suite gets good reviews, while their regular business class seems a tad behind some of its competitors in the region.
I was originally excited to hear that Malaysia was being added to Mileage Plan as it would provide another direct route from Europe to Southeast Asia and from Southeast Asia to Australia. Then I saw the redemption prices and nearly fell over. The saver level one-way award pricing is as follows:
Within Asia – 25k miles economy, 65k miles business class
Asia to Australia/New Zealand – 40k miles economy, 120k miles business class
Asia to Middle East – 40k miles economy, 120k miles business class
Asia to London – 50k miles economy, 175k miles business class (!!)
If the last few partner redemptions that Alaska has added were bad, these are downright shocking. By comparison, below is AA's award chart for Asia 2, which includes Malaysia:
Alaska is consistently 30-50% higher than American, its own domestic One-World partner, without even adjusting for the fact that Alaska's miles have historically been looked at as being quite a bit more valuable than AA (and not as easy to earn).
And what about in business class? It's even nastier:
In business, Alaska is 230%-300% the cost of the same flights on AA.  That's Delta-level bad. These are, quite literally, some of the worst redemption rates for Asian travel in the world.  You could fly from the US to Japan ROUNDTRIP in the far superior JAL Business Class for the same price as a one-way flight from Kuala Lumpur to Australia.  That flight would only cost 40,000 miles if booking on AA.  Two people could fly roundtrip Cathay Pacific business from Hong Kong to London for 5,000 miles less than one, one-way ticket from Kuala Lumpur.  Blech.
Quick Thoughts
Each time Alaska rolls out a new One World award partner, I get shocked anew.  In less than a year, Mileage Plan has clearly fallen from being arguably the best domestic program for international travel.  While there are still terrific values to be had (although to currently hard to use destinations like Japan and Hong Kong), the continued pulverizing of the award chart seems to indicate that's only a matter of time before the remaining sweet spots are obliterated as well.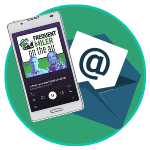 Want to learn more about miles and points?
Subscribe to email updates
 or check out 
our podcast
 on your favorite podcast platform.