Well, that was fast. When Alaska launched its new unified award chart a couple of months ago, I said that it was set up for a stealth devaluation. That's because it said that prices would be "from" the minimums listed, setting things up for easily dynamic pricing — and even that wasn't accurate since some routes priced from less. Unfortunately, it didn't take long for Alaska to go dynamic, with awards on Japan Airlines already "adjusted", as reported by Leon in our Frequent Miler Insiders Facebook group last night. What used to cost 60,000 miles in business class or 70,000 miles in first class has increased by 33-43%, with some business class nonstops on Japan Airlines now costing 80K miles one way and first class now 100K miles one way.
Alaska devalues business class awards on Japan Airlines by 33%
Prior to December 30, 2022, Alaska had individual partner award charts for each partner airline. The chart for travel on Japan Airlines was particularly attractive. Before 12/30/22, a business class award between Chicago and Tokyo was 60,000 miles one-way.
Unfortunately, overnight and without notice or notification, that same award now costs 80,000 miles one way as seen in this example from Chicago to Tokyo(NRT).
That's a devaluation of 33%.
The good news (I guess) is that pricing is still 60K each way between the west coast and Japan, as seen in this example from San Francisco to Tokyo.
Alaska also devalues first class awards by as much as 43%
First class used to be 70,000 miles one-way. It'll now cost 100,000 miles one-way between Tokyo and Chicago.
The devaluation from the west coast isn't quite as extreme, though it still stinks at 85,000 miles for what used to cost 70,000 miles.
And here's another example of the devaluation in both business and first class between New York and Tokyo.
Not surprising, but very disappointing nonetheless
This devaluation doesn't surprise me. When the new award chart was unveiled at the end of last year, I expressed my strong disappointment in Alaska creating what was effectively a completely dynamic award chart, which would really destroy the value of Alaska Mileage Plan. I also noted that collecting Alaska miles via their credit card was a questionable value proposition since we didn't know what to expect from this new dynamic award chart. Unfortunately, they didn't wait long to prove me right on that.
Further, this just continues a status quo of airlines devaluing awards with no notice to members or notification once they've done it. That really, really stinks. Surely some customers have been collecting miles for years with specific redemptions in mind. The fact that Alaska has pulled out the rug on those redemptions to the tune of a 33% or 43% increase in price is just a massive disappointment.
Alaska obviously set the precedent for no-notice devaluation years ago when they devalued Emirates awards by stunning margins overnight, but we've seen that type of activity pick up steam with other programs in recent years. While I didn't like that Air Canada Aeroplan devalued awards last year, at least they did it with some notice so that those who had saved up miles with redemptions in mind could take advantage of the sweet spots before they increased award prices.
Bottom line
Alaska Airlines has massively devalued awards in both business and first class on Japan Airlines. While business class awards to and from the West Coast go unchanged, business class from other parts of the US and all first class awards were devalued significantly. Business and first class awards now cost 33-43% more miles from most of the country to and from Japan. It is particularly disappointing that Alaska made this change with no advance notice and no notification of members. When their new award chart launched, it looked like it was ripe for stealth devaluations, and this development just proves that to be true.
H/T: Leon in Frequent Miler Insiders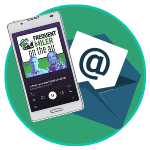 Want to learn more about miles and points?
Subscribe to email updates
 or check out 
our podcast
 on your favorite podcast platform.