Greg wrote this post about Singapore award availability over two years ago, right before the pandemic started, and it didn't get quite the attention it deserved…from me anyway. I stumbled across this again a couple of weeks ago and thought it was a new discovery, only to find out that I'd been scooped by the Frequent Miler by about two years. 🙂
Singapore is open to fully-vaccinated travelers and US-SIN in business class is wide-open from both the West and East Coast via Alaska, with good availability…even from NYC. The problem is the cost. But I'm still mighty tempted by that nearly 21 hour JFK-SIN leg.
Even if you don't have AS miles to burn, you can use this as a helpful guide to suss out KrisFlyer availability. It's a bizarre quirk of the Alaska/Singapore partnership and is worth revisiting. Enjoy! – Tim
I just stumbled upon something very interesting. If you've been eager to fly Singapore Airlines business or first class but have had trouble finding award availability, I may have the solution for you…
Singapore Airlines and Alaska Airlines are partners.  And, as of October 2019, it has been possible to book Singapore Airlines awards with Alaska miles.  Here's the interesting part: It turns out that Alaska has much better access to award availability than Singapore's other partners.  Even more surprising is that Alaska sometimes has better award availability than Singapore itself!  While this trick works for flights from/to the US, this does not appear to work for flights originating or ending in Europe.
Better Award Availability!
Much better award availability than Star Alliance partners
Singapore rarely releases business or first class award space to most partners.  For example, I was trying to find business class flights from Seoul to Singapore for a specific day.  Singapore offered 4 flights bookable with Singapore miles for 47K one-way:
Alaska Airlines had access to 3 of those four flights:
Meanwhile, United couldn't see any of these flights — not on the particular day I needed nor on any other day I searched.  I found the same thing with another Star Alliance partner, Avianca Lifemiles.  Lifemiles also couldn't see any award space at all.
Much better award availability than non-alliance partners
Like Alaska, Virgin Atlantic is a non-alliance partner with Singapore.  I contacted Virgin Atlantic to see if I could book the Seoul to Singapore flight with them.  Virgin Atlantic would have charged only 35,000 miles one-way for business class if the award was bookable (you can find Virgin's Singapore award pricing here).  Like United and Lifemiles, Virgin Atlantic couldn't see any premium award space.
This, of course, doesn't prove that Alaska is the only partner with better access to Singapore award space, but I haven't yet found another partner that can see this award space.
Sometimes better award availability than Singapore itself
Here's where things get crazy.  I found plenty of examples where Alaska had better access to Singapore awards than Singapore itself.  One example is the incredibly long nonstop flight from Newark to Singapore.  There are some days where Alaska can see award space, but Singapore cannot:
And sometimes Alaska has access to saver awards when Singapore only has access to standard (Advantage) awards:
I found similar results on many other routes between the US and Asia.  Sometimes Alaska has access to saver awards when Singapore does not!
Note: watch out for situations where Alaska shows two different colored seats next to the award price.  This means that the flight is a mixed itinerary.  An earlier version of this post erroneously showed this flight as all first class when it is in fact mixed coach and first class:
No love for Europe
Singapore Airlines flies many routes to Europe, but I haven't been able to find any premium cabin award availability on these routes via the Alaska website even when Singapore itself offered multiple business class saver award seats.
The Downside: Alaska charges more for Singapore Airlines flights
Unfortunately, most of Alaska's award prices for flying Singapore Airlines are very high, especially when you consider how cheap it is to book other airlines like JAL and Cathay Pacific with Alaska miles. You can find Alaska's award charts here.  For example, here are the prices to use Alaska miles to book Singapore Airlines between the US and Asia.  Note that business class costs either 80,000 or 100,000 miles one-way and first class costs a whopping 110,000 or 130,000 miles one-way depending upon your route:
Compare the above prices to booking Cathay Pacific where you can fly business class for only 50K miles and first class for only 70K miles:
Similarly, you use Alaska miles to fly Japan Airlines (JAL) for only 60K or 65K business; or 70K or 75K first class:
One saving grace to Alaska's high prices for Singapore awards is the fact that Alaska allows a free stop-over, even on a one-way award.  This makes it possible to visit multiple cities on a single award.  Keep in mind, though, that you can't mix partners on one award.  For example, you can't fly Singapore Airlines from LA to Tokyo and then JAL onwards on a single award booking.  However, you can add in Alaska's own flights.  So, you could book (for example), Detroit to Seattle on Alaska Airlines, then Singapore Airlines or JAL to Tokyo, all on one one-way award.
How to get Alaska Mileage Plan miles
Unfortunately, none of the transferable points programs offer point transfers to Alaska Mileage Plan miles.  The only half decent transfer option I'm aware of is to convert Marriott Bonvoy points.  You can convert 60,000 Marriott points to 25,000 Alaska miles.  More here: Marriott Bonvoy Transfer Partners.
Another option for earning Alaska miles, of course, is to sign up for Alaska Airlines credit cards.  Here are the current best offers:
Of course, you can also earn Alaska miles by flying.  Unlike most competitors, Alaska still awards miles based on the distance you fly.  Look for inexpensive long distance flights on Alaska and its partners in order to maximize mileage earning. You can do especially well with discounted long-distance premium cabin flights.
Finally, Alaska offers it's own shopping portal, dining program, and miscellaneous other partnerships for earning miles.  Details about these options can be found on Alaska's website here.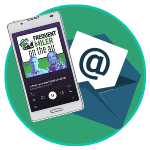 Want to learn more about miles and points?
Subscribe to email updates
 or check out 
our podcast
 on your favorite podcast platform.