United MileagePlus Overview
The United MileagePlus program has changed pretty significantly in recent years, from the introduction of the valuable excursionist perk to the abolition of award charts (which had its pluses and its minuses) and the launch of some refreshed credit cards.
The key strength of United miles is the simplicity of redeeming miles for partner flights. United does not pass on fuel surcharges, which makes it easy to choose the most convenient partner for an award flight. Furthermore, their 2-month award availability calendar makes it easy to see which days have premium cabin availability, which can make award searches a relatively easy process.
In terms of elite status and benefits, United's program offers less choice than Delta SkyMiles but offers what some would consider greater flexibility for confirmed upgrades for top-tier elites.
United Airlines MileagePlus Pros and Cons
Pros
No fuel surcharges on award tickets
Miles are easy to amass thanks to plenty of credit card options, particularly those which earn Ultimate Rewards points (which can be transferred 1:1 to United MileagePlus)
Premier Platinum and Premier 1K members earn PlusPoints that offer some flexibility in how a member chooses to distribute confirmed upgrades (for example, a Premier Platinum member could their 40 PlusPoints to upgrade a round trip short-haul flight within the US from economy to business class or choose to upgrade a one-way international flight from economy to business class)
Cons
No award charts: this makes it hard to plan for future award travel.
Close-in booking penalty: Partner flights booked close to departure cost additional miles, which can be especially irksome for those partners (like Lufthansa) that do not release premium cabin space to partners until close to departure
Elite status benefits are generally weaker in comparison to Delta
Premier-qualifying points are limited when flying with partner airlines
Earn Miles
Flights
Base members earn 5 miles per dollar on United marketed flights.  Elite members earn more, depending upon their status level, as follows:
Premier Silver: 7 miles per dollar
Premier Gold: 8 miles per dollar
Premier Platinum: 9 miles per dollar
Premier 1K: 11 miles per dollar
Exceptions:
Certain unpublished, consolidator/bulk, group, tour and opaque tickets where the fare you paid is not provided to United (like with vacation packages, cruise packages, consolidator fares, etc.) are considered "exception fares".  With these flights, you'll earn miles based on the distance flown and fare class.  Details can be found here.
Partner flights that are not marketed by United earn miles based on the distance flown.  Details vary by partner.  Details can be found here.
United Airlines credit cards
Miles can be earned from credit card welcome bonuses and from credit card spend.  In general, while we recommend earning lots of miles through new-card welcome bonuses, earning from spend is not usually a good idea.  There are many other cards on the market that offer much better rewards for everyday spend.  More information about the United credit cards can be found in the credit card section later in this post.
Transfer from other points programs to United MileagePlus
Chase Ultimate Rewards
Chase offers a number of cards that earn more Ultimate Rewards points per dollar than their United cards earn in MileagePlus miles.  This is particularly interesting here because Chase Ultimate Rewards points transfer 1 to 1 to United.  Even if your main goal is to earn United miles through spend, you would most likely be better off earning Chase Ultimate Rewards points first.  Then, you'd also have the great benefit of being able to use points for other purposes besides United.
For more details, see: Chase Ultimate Rewards Points Complete Guide.
Marriott Bonvoy
Marriott points can be transferred to most airline partners at a rate of 3 Marriott points to 1 mile.  When you transfer 60,000 Marriott points at a time, you get 5,000 extra miles (in other words, 60K Marriott points convers to 25K airline miles in most cases). However, Marriott has a special additional bonus with United: when you transfer to United Airlines miles, you get a 10% bonus. 60,000 rewards points converts into 27,500 United miles (a 3 to 1.375 transfer ratio)
For more, see: Marriott Bonvoy Complete Guide.
Non-flight options for earning points
Online Shopping
United operates a shopping portal: United MileagePlus shopping. Start your online shopping at their portal and click through to your favorite retailers to earn miles per dollar spent. Keep an eye out for shopping portal promos for chances to earn additional bonus miles for shopping.
In-person shopping
United also offers card-linked offers for in-store shopping where you can earn bonus United miles at some stores when shopping in-store with a credit card linked to the program (this can be any linked card, it is not limited to being a United credit card). See our card-linked programs resource page for more.
Gift Cards via MileagePlus X (MPX app)
United's MileagePlus X app (called MPX for short) offers the ability to buy gift cards instantly and earn bonus miles. The idea here is that you could presumably use this app to buy gift cards for in-store purchases while standing in the checkout lane (in many cases you are able to buy an exact dollar amount to cover your purchase to the penny), but this also works for buying gift cards to use for online purchases. Miles per dollar earned varies by retailer and Chase United credit card holders get a 25% mileage bonus no matter what credit card they use for checkout. As noted on our Instant Gift Card Deals page, credit cards with bonus categories often (but not always) award bonuses based on the gift card bought. For example, if you buy a restaurant gift card then it is best pay with a credit card that offers a bonus for restaurant purchases.
Marriott Vacation Club
Marriott vacation club owners can exchange points for miles, starting at 500 Vacation Club Points for 8,000 miles. See more at this page.
United MileagePlus Dining
Like many airlines, United offers a dining program (called United MileagePlus Dining) to allow you to earn miles when you dine at a restaurant and pay with a card linked to the dining program. This works like other in-store card-linked offers and is stackable with any card category bonuses and may be even be stackable with other card-linked programs. See our Card-linked offers resource page for more.
Other partners including hotels, cruises, etc
United has a number of other partnerships that allow for the opportunity to earn miles with partners on cruises, rental cars, hotel stays, and more. See more details here.
Spend Miles
Booking flights with United miles is easy.  On United.com, simply check the box to "Book with miles" when searching for flights.  United defaults to showing results for a week at a time, but you can also select "Flexible Dates" on the home page search to see a calendar view of 2 months at a time.
Award booking tips
Award bookings are quite easily done online via United.com for both United flights and its many Star Alliance and non-alliance partners. Here are a few tips:
United no longer has an award chart. Prices can be especially variable for flights operated by United, but partner awards are more predictable.
Leverage the excursionist perk on round trip bookings. Unlike Delta, United doesn't offer a price advantage on round trip bookings, but they do offer the ability to get a free one-way flight in another region when your trip starts and ends in the same region. See Maximizing (and understanding) the United Excursionist Perk for more detail.
No fuel surcharges means that there is typically no monetary advantage of one partner over another.
Best uses of miles
Based on our recent analysis, the value of United miles have quite a bit of variance but one can reasonably expect to get around 1.1c per mile for domestic US flights. For international flights, particularly in premium cabins with partner airlines, the value one can get per mile can be substantially more.
United no longer has an award chart and rarely has the lowest award price for any given region pair, but the lack of fuel surcharges and ease of amassing United miles can make them an easy choice. See our best ways to get to guides to see how United miles stack up against other programs for the best options for booking awards to various regions.
The best perk of the MileagePlus program for award bookings is the ability to utilize the Excursionist Perk. At a base level, the idea of the Excursionist Perk is that you could fly from the US to a foreign region and get a free one-way within that foreign region, later returning from a second destination. This theoretically allows you to visit 2 destinations on one award ticket for no additional award cost. For example, you could book a round trip to Europe where you fly from New York to Munich, visiting Germany for a few days, then fly from Munich to Paris and enjoy a few days in the city of lights before you return home flying from Paris to New York. In that example, the flight from Munich to Paris would be free as part of United's excursionist perk. However, the benefit can be maximized in much more complex ways. See Maximizing (and understanding) United Excursionist Perks for more detail.
Award partners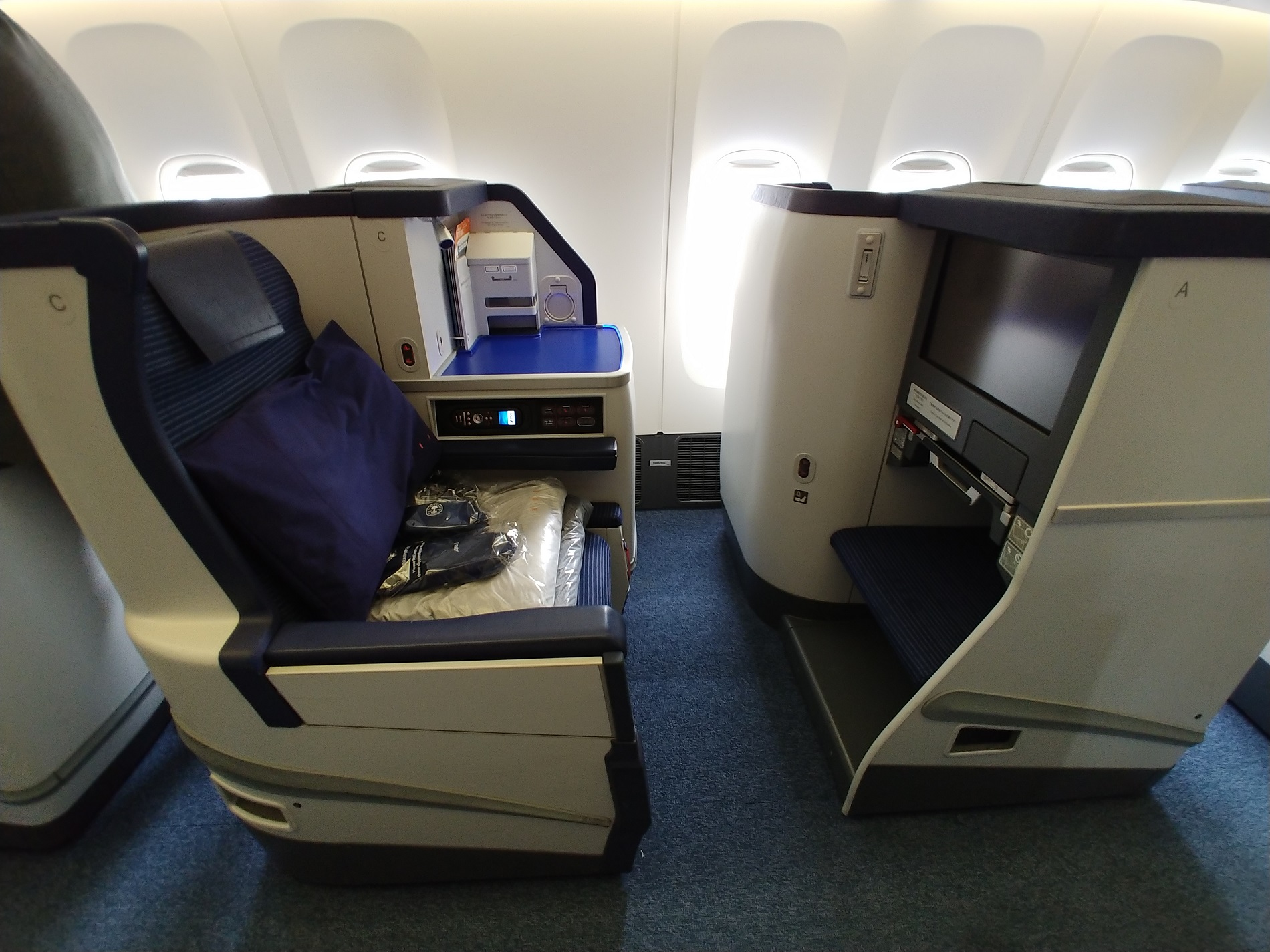 United has many partners via the Star Alliance as well as additional non-alliance partners. All should be bookable online via United.com:
Air New Zealand
ANA
Asiana Airlines
Austrian
Avianca
Brussels Airlines
Copa Airlines
Croatia Airlines
Egyptair
Ethiopian
EVA Air
LOT Polish Airlines
Lufthansa
SAS
Shenzen Airlines
Singapore Airlines
South African Airways
Swiss
TAP Air Portugal
Thai Airways
Turkisk Airlines
Aer Lingus
Aeromar
Air Dolomiti
Azul
Boutique Air
Cape Air
Edelweiss
Europwings
Hawaiian Airlines
Olympic Air
Silver Airways
Vistara
Award Change & Cancellation Fees
United charges no change or cancellation fee for award flights changed or cancelled at least 31 days in advance. There is a $125 redeposit fee for cancelling travel within 30 days of departure, though it should be possible to change such a trip to a future date that is 31 days or farther into the future first and then cancel / redeposit without a fee. See more on this page.
United Elite Status
Most airlines offer extra benefits to their most valuable customers. This is usually handled through elite status. If you fly enough with an airline, you can become "elite". Of course, not all elites are equal. Most airlines have multiple elite tiers to differentiate their valuable customers from their really valuable customers. And, of course, airlines offer the best perks to their highest tier elites.
United does the same. They offer elite tiers ranging from Premier Silver status to Premier 1K status. Silver status perks are only slightly better than those you get from holding a United branded credit card. Premier 1K perks can be quite nice.
United elite status requirements
United has reduced requirements for earning 2022 elite status based on 2021 activity as follows:
Premier Silver: 8 PQFs and 3,000 PQPs or 3,500 PQPs
Premier Gold: 16 PQFs and 6,000 PQPs or 7,000 PQPs
Premier Platinum: 24 PQFs and 9,000 PQPs or 10,000 PQPs
Premier 1K: 36 PQFs and 13,500 PQPs or 15,000 PQPs
Definitions:
PQFs: Premier-qualifying flights. Essentially, this means flight segments. At least 4 must be flown on United or United Express.
PQPs: Premier-qualifying points. Essentially, these are points awarded based on how much you spend on United flights. PQPs are earned based on the base fare and carrier-imposed surcharge of flight purchases, along with seating purchases and paid upgrades.
Explanation: United allows you to earn elite status based on either a minimum number of segments and money spent with the airline or by spending enough money alone regardless of how many times or how much distance you have flown. Those who buy expensive flights may be able to reach United elite status without having flown very many segments at all, but on the other hand the amount you need to spend is reduced slightly if you fly United and its partners often.
Premier-qualifying points are essentially awarded as 1 point per dollar spent on base fare with United.
PQPs are calculated differently for partner-operated flights depending on whether you fly a "preferred partner" or another MileagePlus partner. In either case, the number of PQPs is calculated by dividing the number of award miles earned on that flight by either 5 or 6:
Preferred partner PQPs: Award miles divided by 5
MileagePlus partner PQPs: Award miles divided by 6
In other words, if you take a paid flight with a partner that would ordinarily earn 1,000 United miles, you'll earn 200 PQPs if they are a preferred partner or 166.66 PQPs if they are not a preferred partner.
Note that you can earn a maximum of the following number of PQPs per flight for trips operated by partners:
Preferred partner:

Max of 1,500 PQPs for first/ business
Max of 750 PQPs for economy/premium economy

MileagePlus partner:

Max of 1,000 PQPs for first/business
Max of 500 PQPs for economy/premium economy
Bulk tickets, like those purchased through a consolidator or vacation package, are treated differently. See this page for more details.
Elite Benefits
United's elite benefits can be found here. Here is a quick summary of the key benefits:
Premier Silver: Free economy plus seating at check-in for member + 1 companion, 1 free checked bag up to 70lbs, 7x miles earned on paid flights
Premier Gold: Free economy plus seating at booking for member + 1 companion, 2 free checked bags up to 70lbs, Star Alliance Gold (access Star Alliance lounges but not United Clubs), 8x miles earned on paid flights
Premier Platinum: Free economy plus seating for member + up tp 8 companions, 3 free checked bags up to 70lbs, 40 PlusPoints (which can be used for upgrades), 9x miles earned on paid flights
Premier 1K: Premier Platinum benefits with 280 PlusPoints, pre-boarding, 1 free drink and snack in economy class, 11x miles earned on paid flights
Elite Upgrades
In addition to complimentary operational upgrades, Premier Platinum and Premier 1K members receive PlusPoints which can be used to confirm upgrades in advance.
The number of PlusPoints required to upgrade a flight depends on distance and fare class being upgraded.
Generally, economy to business class costs 20 PlusPoints each way on short-haul flights or 40 PlusPoints on long-haul flights (though discounted economy fares cost 80 PlusPoints each way on long-haul flights).
Short-haul is defined as:
Short-haul flights are flights without United Polaris business and include flights within the U.S., including Alaska, Hawaii and premium transcontinental service; flights between the U.S. and Canada; Bogota, Colombia; Central America; Caribbean; Mexico and Quito, Ecuador; flights between Guam and Honolulu, including island hopper service; and intra-Asia flights.
Long-haul is defined as:
Long-haul flights are flights with United Polaris business, including flights between the U.S. and Africa, Asia, Australia, Europe, the Middle East, New Zealand, South America, and Tahiti.
See this page for more information on PlusPoints.
Status Match Challenge
If you have elite status with another airline, you may be able to qualify for United's Status Match Challenge.  This will give you 120 days of United Premier status plus the ability to earn a full year of status with fewer PQFs and PQPs than normally required.
To extend your matched status past 120, you must earn the following numbers of PQFs and PQPs during the qualification period:
Premier Silver: 4 PQFs and 1,000 PQPs
Premier Gold: 6 PQFs and 2,000 PQPs
Premier Platinum: 10 PQFs and 3,000 PQPs
Note that for the purposes of the challenge, all PQFs and PQPs must be earned on United or United Express-operated flights.
Full details of the United status challenge can be found here.
Credit cards
Want to learn more about miles and points?
Subscribe to email updates
 or check out 
our podcast
 on your favorite podcast platform.