We periodically get emails from readers lamenting the uselessness of set of frequent flyer miles or another. Oftentimes, it isn't that the currency in question is useless, but rather that it is not useful for the purpose in question. Rather than trying to fit a square peg in a round hole, I think it is often a matter of recognizing the strengths and weaknesses of each award program for specific purposes. While we have posts outlining the sweet spots of each of the major transferable currencies (See: Amex Membership Rewards sweet spots, Chase Ultimate Rewards sweet spots, Capital One Miles sweet spots, Citi ThankYou sweet spots, and Bilt Rewards sweet spots), I thought that with this post I would summarize some of the best (and not best) uses for major US airline frequent flyer miles.
American Airlines AAdvantage miles
Strengths
Domestic economy class. American doesn't release much space to partner airlines, so if you want to fly American domestically you will likely need AA miles.
Great luxury partners. Book Etihad or Qatar to get to Africa, the Middle East, or Asia. Book Cathay Pacific or Japan Airlines to go to Asia.
Flexibility. Since American Airlines award tickets can be cancelled and redeposited without penalty, they can be a great option for booking a backup flight.
Weakness
Europe. British Airways has outlandish surcharges on awards and partners Iberia and Finnair release such little space to partners that you'll have to get lucky to find something that fits your dates. American tends to offer really poor pricing on awards on their own flights to/from Europe.
Quick Thoughts
If you are looking to fly comfortably to/from Asia, the Middle East, or Africa, American Airlines offers good award pricing (not the best, but good) and excellent partners to get you there. Qatar, Etihad, Cathay Pacific, and Japan Airlines are known to offer some of the best products and/or service in the sky and none of these airlines have additional surcharges on their awards beyond taxes.
On the flip side, American Airlines miles are not a very good currency for traveling to/from Europe. Surcharges on British Airways flights are exorbitant departing the US and while you'll "only" pay $350-$400 in surcharges when departing some European markets, that still isn't going to make American Airlines miles your best bet in most cases. When it comes to their own flights to/from Europe, we sometimes see American charging more for an economy class award on their own metal than the number of miles required for business class on a partner airline. This isn't to say that you'll never find a good deal on economy or business class to Europe, but it isn't a core strength of the program.
On the other hand, if you want to travel domestically within the US, your best bet is to have some miles on hand for each of the major US programs since they release award space to partners with less and less frequency.
United MileagePlus miles
Strengths
Flexibility. Since they have no fee to change or cancel an award ticket, they are the best option for booking Star Alliance awards when plans aren't certain.
Excursionist Perk. If you're booking a round trip international award, you can pick up a free one-way award that could be leverage to good value in some instances.
Reasonable Star Alliance award pricing to many regions. United rarely has the best award pricing for partner awards, but they can be a reasonable option, which is bolstered by the combination of no surcharges and no award cancellation fees.
Number of partners. Given the size of Star Alliance, United provides many more partner airlines than other domestic US programs.
Europe. United both has many partner airlines flying to/from Europe (Aer Lingus, TAP Air Portugal, Lufthansa, Swiss, Austrian, LOT Polish, Turkish, SAS, and Brussels Airlines), which create many good opportunities for finding partner awards, and United has also been releasing a fair amount of space on some of its own European routes (particularly true on the Newark to/from Brussels and London routes).
See also: United Mileage Plus Complete Guide
Weaknesses
Awards to/from Europe cost significantly more than what you'd pay with programs like Avianca LifeMiles or ANA Mileage Club (though you may still prefer United for free cancellations).
Quick Thoughts
United's partner award pricing isn't among the best-priced options for Star Alliance awards, but given the combination of no surcharges and no award cancellation fees, United Mileage Plus can be a desirable option.
As is the case with American, international awards on United metal aren't always a good value, though they release quite a bit of saver-level economy class space and some business class space on European routes. The nice thing is that you can use SeatSpy to look at a year of availability at once to find some of that saver space.
Delta SkyMiles
Strengths
Weaknesses
Premium cabin redemptions to/from/within the United States. Delta is just laughably uncompetitive when it comes to premium cabin awards, whether on their own metal or on partners.
Round trip requirement. The best pricing usually requires booking a round trip award. This narrows your options for finding a good deal.
Quick Thoughts
Delta has long been the subject of jokes regarding the poor value of its award currency. However, I would argue that Delta miles are worthless, they just aren't worth much if your primary goal is premium cabin travel to/from/within the United States. If you are primarily an economy class traveler and you're willing to go where the flash sales take you, or if you are the type to piece together a more complex trip with award bookings connecting non-US regions, Delta can still offer some opportunities to do well.
Alaska Mileage Plan
Strengths
Stopover on a one-way award. This remains to be one of the coolest features of the Alaska Mileage Plan program because you can visit two destinations for the price of one by adding a stopover and continuing to a second destination.
Occasional partner bright spots. Alaska long had fantastic partner award charts. Unfortunately, now they just have an award chart with prices "starting from" certain thresholds (and those starting points aren't even accurate for the lowest-priced awards in some cases). However, you can still sometimes luck out with Alaska and find very reasonably priced awards, it is just far less common than it once was.
Flexibility. With no award change or cancellation fees, it is easy to cancel an award and get the miles back when necessary.
Expanded award availability. Alaska sometimes has access to more availability than other partners. For instance, I recently booked 4 business class seats on Aer Lingus on a date when Aer Lingus Avios only showed 3 seats available. We've seen the same on Singapore Airlines at times.
Award prices to Asia and South America can still be very good. While awards for travel on Singapore Airlines, Cathay Pacific, and Japan Airlines are not as good as they once were, Alaska still offers pretty good value with a stopover when pricing is at "saver" level. Awards for travel to/from South America on LATAM can be excellent value at 45K miles each way.
Weaknesses
Opaque award chart. The key weakness with the Alaska Mileage Plan program is that you no longer know what to expect when it comes to award pricing. Since the "award chart" is merely a list of suggested starting prices, it is very difficult to plan what you will need for an award.
Quick Thoughts
Alaska has disappointed everyone with consistent devaluations over the past couple of years, which culminated in the elimination of its partner award charts in favor of a single unified award chart that doesn't promise much.
However, you can still sometimes find solid value. For instance, I recently booked Aer Lingus business class to Europe for 4 passengers in business class for 60K miles each — though if you had only searched the week before or week after the date I booked, you would only see pricing of 280,000 miles each way — you may have assumed that Alaska always charged 280K if you hadn't stumbled on my same date before I did.
While awards have increased for travel on Japan Airlines (and recently on Fiji Airways), they can still be good deals with a stopover, just not the great deals they once were. Travel to/from South America remains a great deal with Alaska given that they still partner with LATAM (which is no longer a oneworld airline) and they charge 45K miles each way in business class on LATAM (and allow a free stopover on a one-way).
What about Southwest, JetBlue, Spirit, and Frontier?
Above I have summarized the situation for the major US programs that feature numerous international alliance partners. Whereas American, Delta, United, and Alaska have numerous partnerships and situations that allow for some opportunity to get outsized value for miles, the value of points in the Southwest, JetBlue, Spirit, and Frontier programs are more fixed.
Southwest Rapid Rewards points and JetBlue points tend to be worth around 1.3c per point toward the least expensive fares, so there isn't a particularly good use to be had (you could get that value on any route at any time). Spirit also appears to have a more fixed-value currency, though we haven't explored it in-depth again since they re-vamped their program. Frontier miles tend to be worth less than a penny each, making them an unexciting currency to earn (which isn't to say that they aren't useful if you're collecting points on paid flights, just that they will not yield opportunities for outsized value).
Since each of these programs offer pretty consistent value across the board, there are not any standout value redemptions. There are, of course, poor-value redemptions. Generally speaking, redeeming for anything other than flights is a very poor value (as is also the case with all of the award programs above).
Bottom line
If you want to travel to Europe, American Airlines miles probably aren't your best bet. If you want to fly in a premium cabin to/from the United States, Delta miles won't be worth much at all. But rather than lament the absence of value in places where it doesn't exist, I think it makes more sense to recognize where to get good value (and not beat your head against the wall trying to get value where there isn't much to be had). Each of the major US airline programs does offer some opportunities for good value, but it often requires tailoring your use of their miles to specific instances rather than trying to make the miles fit your specific desires.
Personally, I most often prefer to collect transferable points and utilize foreign frequent flyer programs to get the best "deals" on award tickets, but I recognize that the flexibility of awards booked via major US programs can be a major plus. Many readers have likely amassed miles in these programs from business travel and/or credit cards and it is important to recognize that each of these programs can still offer great value — you just need to adjust expectations and/or supplement your airline miles with transferable currencies in order to give yourself access to the broadest range of redemption options.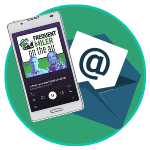 Want to learn more about miles and points?
Subscribe to email updates
 or check out 
our podcast
 on your favorite podcast platform.